As a family owned business supporting our community is important to us. It is our firm belief that the true measure of success is found not in what you receive but rather in what you give. FIS has been involved with many outreach, relief and community projects and we look forward to being involved with many more.
"We can't help everyone, but everyone can help someone."
- Loretta Scott
Puerto Rico Relief Effort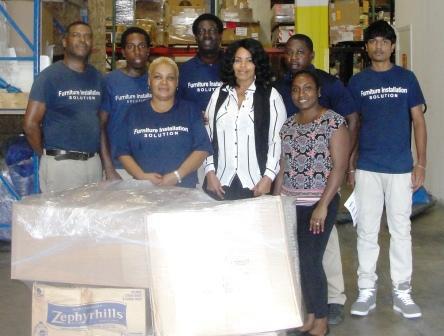 On Wednesday, September 20, Hurricane Maria — a powerful Category 4 hurricane with 150 mph winds — made direct landfall on Puerto Rico, bisecting the entire island and drenching it with feet of rain. With little power on the island, many places were left with little to no water to drink, bathe in or to flush toilets. Having limited food and cellular service, dozens of remote villages have been completely cut off from everything. FIS will continue to offer aid to these 3.4 million US citizens and keep them in our hearts.